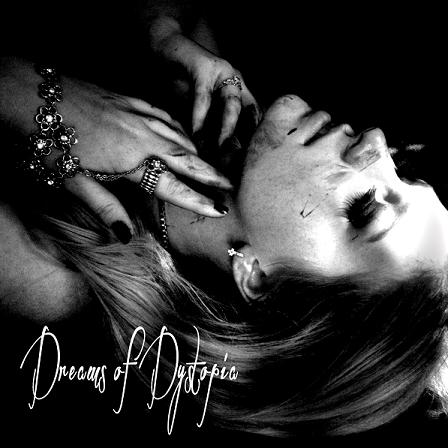 I just got another request! Looks like I'm finally moving up in the metal world! Anyway, Dreams of Dystopia is a depressive black metal band from... I don't know, really. Where they're from doesn't matter. What matters is the music. Thanks to the clean guitars and the clean vocals, the music they make has a really dreamy feel. The clean vocals sort of remind me of Deathomorphine.
They also utilize female vocals. In fact, they're at the forefront. Normally, when female vocals are put in black metal, they feel cheesy and contrived, but here, they enhance the dreamy feel of the rest of the album. There are even times when she performs black metal rasps that are really well done. That phony behind Janaza can fuck right off! These here are real female black metal vocals!
My only complaint is that the distorted guitars are buried deep in the mix. I wish they had more prominence, because the riffs remind me of Forest of Shadows. Other than that, Dreams of Dystopia have created depressive black metal that's really enjoyable, which is a trait that's really hard to find in the genre.